Ireland & United Kingdom
At Formerra, we help brand owners and processors maximize their growth through our collaboration with premier material producers and by leveraging our extensive, high-value technical capabilities.  With the addition of Total Polymer Solutions outside of Dublin, Ireland, Formerra now can deliver our unique set of capabilities to support the growth for OEMs and contract manufacturers in Ireland and the United Kingdom.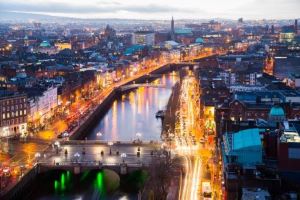 How We Help
Formerra creates value for our customers by leveraging our expansive material portfolio and our strengths in product design, manufacturing, and supply chain optimization.  Formerra's unmatched technical capabilities and areas of expertise include:
technical and regulatory-compliant material support (including REACH)

application development

worldwide supply chain management

unparalleled expertise in various industries including Healthcare, Mobility, Consumer, Industrial and Packaging

accelerating our customers' product commercialization cycles and processes

reducing risk in highly regulated industries, including Healthcare and Mobility
Office & Warehouse Locations
With a main office in Rathcoole, Ireland, and two warehouse facilities in Ireland and the United Kingdom, we offer excellent customer service combined with local material stocking, repacking capabilities, and quick, reliable delivery to captive OEMs and processors in the surrounding regions.