Asia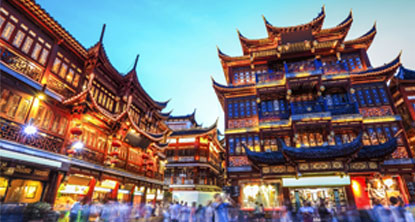 In a fast-paced world where expectations are high and results are key, ensuring consistent global supply can be challenging. The pressure you face to get your products to market as promised, with the quality your customers deserve, has never been higher. This is especially true in the global healthcare industry.
Our capabilities in China set the stage for growth. Skilled polymer experts and industry specialists are ready to help simplify your process. With sales, customer service, technical support and inventory all at a local level, you'll always have the resources you need to thrive.
We assist with many logistics efforts, including quality assurance, freight, importing, customs, duties and VAT for both domestic and export material sales in China. As a result, you'll have time to focus on growing your business and adding value where it counts.
Formerra's stocking locations throughout China and South East Asia allow us to consolidate your suppliers and cut your lead times to a matter of days within the region.  Our local commercial teams can help you with anything from sourcing qualified suppliers in the region to managing logistics for both bonded and non-bonded material sales in China including:  
Freight
Importing
Customs
Duties
VAT
Regulatory approvals
We take the guesswork out of streamlining your supply chain. Two Shanghai warehouses give us the ability to ship to all points within China, cutting your lead time to a matter of days. Other locations in Asia can be reached from our US sites. Sales centers in Suzhou and Guangzhou provide you with ease of access and enable quick responses to market changes.
Warehouse Locations:
Menlo Waigaoqiao – Free Trade Zone Shanghai
Menlo Dongjun – Songjang, Shanghai
Yadong Shenzhen – South China
---
How One Multinational Medical OEM Freed $840,000 of Working Capital
The Challenge
A large, multinational medical OEM in China needed to increase working capital in order to fund new project development and invest in new equipment, and was running out of options. It was managing the production of current projects by purchasing and storing 120 days of raw material inventory in a local warehouse. While this tied up a significant amount of the company's working capital, it supported the purchasing department's goals to acquire raw materials at a low price.
The Solution
Based on previous experience with other local healthcare OEMs, Avient developed a supply chain analysis, which illustrated the benefits of having Formerra handle all raw material logistics and store the material locally until the healthcare OEM in China was ready to use it. When the customer realized it would be able to have material delivered next day, yet reduce the amount of inventory it had to hold at its facility and decrease the costs associated with managing the transportation of large quantities of material internally, it agreed to have Formerra handle its supply chain logistics.
The Impact
By utilizing Formerra as a supply chain management resource, the customer freed $840,000 of working capital to invest in new project development and the new equipment it needed to meet its growth goals.