Supply Chain Optimization
From short customer lead times to reducing working capital to ensuring consistent supply, manufacturers in every corner of the world—big or small—are faced with challenges every day.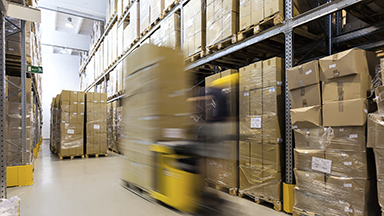 At Formerra, helping you get what you need, when you need it, is what we do best. But it's not the whole story. We combine our world-class expertise in global supply chain and logistics to better serve your needs. And working closely with you, we analyze your logistics processes and business requirements to help you identify opportunities for streamlining and enhancing your entire operation.
We put our expertise to work to help you:
Simplify processes
Shorten lead times
Reduce unplanned spend
Lower exposure and reduce risk
Reduce working capital and improve cash flow
Our world-class expertise and capabilities include:
Local warehousing
Inventory management optimization support
Dual sourcing assistance
Regulatory compliance support
Global supply chain and logistics consulting
---
Automotive OEM Increases Inventory Turns; Reduces Working Capital by $400,000
The Challenge
A medium-sized, automotive OEM needed to invest in new designs and innovations in order to maintain its position as an innovator in the market. The company was purchasing over 2 million pounds of material from two different suppliers, but had to receive all shipments in railcars. This required the company to hold 45 days of inventory in its warehouse and was only able to turn its inventory eight times a year.
The Solution
During an introductory meeting, the company asked for assistance improving its working capital requirements. Formerra suggested performing a supply chain analysis which revealed that by making some adjustments to how raw material inventory was sourced and managed, the company could realize a significant improvement in cash flow and free internal resources; two things that were essential to innovation. 
The Impact
By consolidating raw material sourcing and responsibility of local inventory management to Formerra, the company only had to inventory ten days of raw material at a time and reduced working capital by over $400,000, which allowed additional investment new product development.