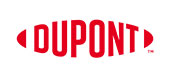 DuPont
A long-time giant in the materials space, DuPont has changed the world with iconic and revolutionary polymers. With the help of Formerra, DuPont's highly engineered polymers are right at your fingertips.
DuPont materials meet high expectations for outstanding chemical resistance, impact strength and long-term durability. The material you need to make a bold transition – for example, from metal to plastic – may already be within your reach. 
DuPont also has a portfolio of medical-grade silicones for the healthcare industry – Liveo™ (previously known as Dow Corning™) – used extensively in biopharma processing, pharma solutions and other medical devices. 
Our experts can help you select an ideal formulation, facilitate the sourcing process and supply your production at the pace and scale you need.
Contact Formerra with your questions on the DuPont polymers available for your next project.