Mexico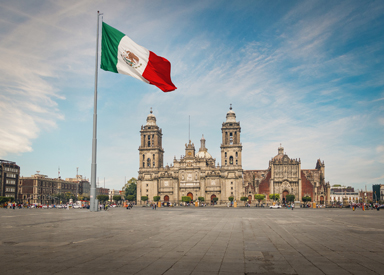 Reshoring, especially within the transportation and appliance industries, has not only had a significant impact on the economy in Mexico, but has also compressed infrastructure and labor resources across the country.
Dealing with inconsistent transportation channels and a growing workforce can take your focus away from what really matters – getting your products to market fast. In a rapidly evolving world, it can be easy to get left behind.
We know your business, and we know how important it is to get things right the first time. That's why everything we do is focused on helping you combat your everyday challenges with innovative and effective solutions.
Our polymer processing technical support will not only provide the resources you need, but the training necessary for your growing workforce. You can count on us to help you shape your product designs and operations for better manufacturing, and to provide on-time delivery of certified materials that will keep your business running smoothly. Our capabilities include:
Local warehousing and repackaging (San Luis Potosí, Mexico)
Supply chain and manufacturing optimization support
Part and tooling design assistance
Material selection expertise and guidance
Assistance with lightweighting and metal replacement
---
How an Automotive Supplier kept up with Demand and Decreased Working Capital by over $300,000
The Challenge
A tier one supplier located in Mexico was scrambling to keep up with the increased demand from its automotive OEM customer. It was purchasing 1,300,000 pounds of material from a distribution company based in the United States that required full payment as soon as the material shipped. The supplier then had to manage all supply chain logistics until the material arrived at its facility in Mexico 45 days later.
The Solution
Formerra proposed a solution that would not only reduce material lead time, but would also free additional working capital the supplier could use to increase production capacity and hire additional workers. By utilizing Formerra for supply chain logistics management and local warehousing, the supplier was able to maintain access to inventory locally without the added warehousing and logistics costs.
The Impact
The supplier used the incremental $300,000 of working capital to add an additional production line and hire the new workers it needed to meet the increased demands of its automotive OEM customer.