Product Development
You're grappling with concepts for a new product. You know that selecting the right materials and optimizing designs for each part can make or break a successful launch. But often, these two critical factors are bypassed at the concept phase, leading to a longer product development cycle and a host of problems later on.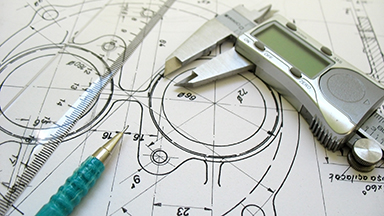 We've worked closely with numerous customers like you, infusing our materials and design expertise at the earliest stages of product development to help define and enhance concepts that give you the performance, productivity and supply chain efficiency you need.
Our broad portfolio of material solutions, new technologies, and design know-how can help you:
Identify the best materials based on your application needs
Evaluate the newest material solutions from our industry partners
Reduce design iterations and the associated costs
Assess combined technology options
What results can you expect? By working with Formerra at the earliest stage of design, you can:
Improve manufacturability
Expand design freedom
Contain system costs
Extend product life cycles
Get to market faster
---
How Breathing New Life into an Aging Product Increased Revenue by 2000% 
The Challenge
Needing to breathe new life into an aging product that was experiencing flat sales, Formerra was asked help with the creation of a new product.  A key need was to replace metal with a polymer that could still meet performance specifications, but would be able to reduce weight and lower manufacturing costs.
The Solution
Formerra worked with the customer on product design and performance goals and provided a material recommendation that met impact performance specifications, reduced weight and decreased manufacturing costs. Formerra also provided design support which helped to increase product functionality and optimize the manufacturing process. 
The Impact
The redesigned product provided the end user with a dual function alternative unique from anything else on the market at a price point that drove a significant increase in share. Formerra's customer strengthened its brand name with an innovative new product and increased revenue by 2000%.