Central America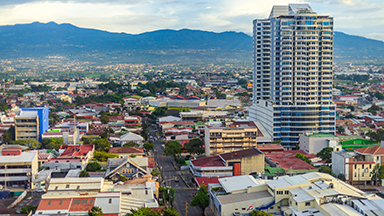 We get it. You are trying to keep your customers happy and your business humming, responding quickly to fluctuations in demand and keeping a lid on inventory costs. And you're constantly adjusting your supply chain to get the raw materials you need when you need them—a task that is particularly difficult when many of your raw materials are coming from all over the world.
If you have manufacturing facilities in Central America and need to improve your operational efficiency, there are opportunities you may not have considered.
A thorough supply chain resiliency analysis can help you identify ways to manage unpredictable demand, accommodate short term fluctuations and absorb the impact of external risk. This analysis can help you rethink how you manage cash, space and time so you can improve working capital and/or focus on other business goals.
Formerra has the resources and experience to help you discover how resilient your current supply chain is, but more importantly, how resilient it can be. We have worked with local companies who are just beginning to build their operations as well as established businesses that source materials from all over the world, leveraging our on-the-ground infrastructure and local expertise in supply chain management to help make certain you have what you need, when you need it.
As an example, our local warehousing facility in Heredia, Costa Rica is able to help you quickly gain access to over 500 certified healthcare polymers from the world's leading resin producers. We can help you:
Dramatically shorten lead times via local warehousing, and stock to forecast plans
Manage clearance and delivery with bonded and non-bonded sales
Solve problems quickly with local sales and technical support staff
Improve the resiliency of your supply chain:

Manage demand fluctuations
Increase inventory turns
Reduce net working capital
---
How One Manufacturer Shortened lead times from 60 to 4 days
The Challenge
A medical device manufacturer was facing pressure to improve working capital and expand its capacity to inventory finished parts in order to keep up with increasing demand. The process of sourcing raw materials from five different geographic locations in the US resulted in material lead times of over 60 days. This timeframe did not include possible delays due to bad weather at ports or consolidation points.
The Solution
Formerra worked with the medical device manufacturer to develop a supply chain resiliency analysis, which identified opportunities to reduce material lead time, free space for finished goods inventory and reallocate internal resources from managing supply chain chaos to projects focused on incremental growth. This also freed up warehouse space for finished goods.
The Impact
Our customer was able to reduce material lead-time from 60 to four days, significantly decrease the amount of raw material inventory on hand and was better able to meet unexpected fluctuations in demand.