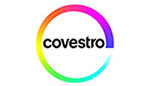 Covestro
Covestro (formerly Bayer Material Science) is a leading global manufacturer of polycarbonate (PC) resins, polycarbonate blends, and thermoplastic polyurethane resins. Covestro develops material formulations tailored to benefit diverse industries including:
Building & Construction
Consumer Goods
Electrical & Electronics
Healthcare
Transportation & Automotive
Formerra supplies a variety of high-quality Covestro materials to product developers and manufacturers. Our industry, technical, and logistical experts support you in selecting an engineering thermoplastic that enhances your product and allows you to get to market faster.
Let us help you select the best Covestro™ resin or blend for your next application. Far beyond order fulfillment, you'll also have access to Formerra's years of product development experience.